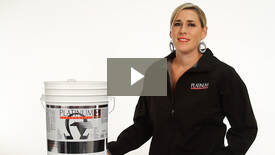 The Equine Wellness & Performance Formula + Complete Joint Support
Platinum Performance® CJ is the only supplement of its kind to combine ASU for joint health with a whole-horse wellness formula that supports every part of the horse from digestion, skin & coat, hooves, plus extensive joint support and much more. It is our most potent formula for joint support, and is popular with performance horses and senior horses because it addresses joint health from all angles.
100% Guaranteed since 1996
Here at Platinum, we stand by our formulas unconditionally. If for any reason you're not 100% satisfied, please contact us for a replacement or refund.
That's the Platinum Promise.
Benefits:

Joint Support
Bone Density Support
Hoof Support
Skin Health
Allergy Support
Digestive Support
Senior Horse Health
Immune System Support

Components:

Omega 3 & 6 Fatty Acids
Glucosamine Sulfate 2KCl
MSM
ASU
Cetyl Myristoleate
Antioxidants
Hyaluronic Acid
Silicon
Branched Chain Amino Acids
Ingredients
Flax Seed, Flax Oil, Rice Bran, Low Lactose Whey Protein Concentrate, Sunflower Seed, Non-GMO Soy Flour, Cane Molasses, Performance Minerals™, Calcium Carbonate, d-Alpha-Tocopheryl Acetate, dl-Alpha-Tocopheryl Acetate, Mixed Tocopherols, Vitamin C (ascorbic acid), Ortho-Chon® II (Glucosamine Sulfate 2KCl, Methylsulfonylmethane (OptiMSM®), Boswellia serrata Extract, Cetyl Myristoleate Complex, Vitamin C (ascorbic acid)), Avocado/Soy Unsaponifiables, Hyaluronic Acid, Chromium Yeast, Selenium Yeast, L-Carnitine Tartrate, Zinc Gluconate, Magnesium Citrate, Manganese Citrate, Copper Gluconate, Cobalt Chelate, L-Lysine, Vitamin A, Vitamin D3, Iodine Chelate, dl-Methionine, Choline Bitartrate, Niacin, Calcium Pantothenate, Riboflavin, Biotin, Aloe Vera Concentrate, Vitamin B12, Thiamin Mononitrate, Pyridoxine Hydrochloride, Folic Acid, Natural Flavor, Stevia Extract. Made fresh daily with antioxidants to help maintain freshness. No fillers added.
Recommended Use
Administer 2 rounded scoops (156g) daily; give 2 scoops at one daily feeding, or give 1 scoop at two daily feedings. For horses in training or competition, administer Platinum Performance® Complete Joint before and after exercise to supply essential fatty acids, amino acids, vitamins, carbohydrates, and trace minerals to muscle cells when they need nutrition and can maximally uptake substrate for development and recovery.
Serving based on the average horse weight of 1,000 lbs. Recommended for use within 5 months of manufacture date. The 135lb size is recommended for supplementing more than four horses daily.
Per 156g (2 scoops) (min)
Energy
680cal
Carbohydrate (Min)
55g
Crude Protein (Min)
25g
Crude Fat (Min)
40g
12g
6g
Crude Fiber (Max)
13g
Ash (Min)
16g
Glucosamine Sulfate 2KCl(Min)
8,820mg
Methylsulfonylmethane (OptiMSM®) (Min)
8,200mg
Avocado/Soy Unsaponifiables (Min)
2,000mg
Boswellia serrata Extract (Min)
1,400mg
Cetyl Myristoleate (Min)
300mg
Hyaluronic Acid (Min)
90mg
Arginine (Min)
1,520mg
Glycine (Min)
1,080mg
Methionine (Min)
356mg
Isoleucine (Min)
820mg
Leucine (Min)
1,210mg
Valine (Min)
1,100mg
Lysine (Min)
1,500mg
Tyrosine (Min)
490mg
Cystine (Min)
310mg
Phenylalanine (Min)
890mg
Threonine (Min)
831mg
Aspartic Acid (Min)
1,850mg
Alanine (Min)
940mg
Histidine (Min)
460mg
Proline (Min)
810mg
Calcium (Min)
400mg
Calcium (Max)
530mg
Phosphorus (Min)
750mg
Sodium (Min)
125mg
Sodium (Max)
265mg
Magnesium (Min)
450mg
Potassium (Min)
2,000mg
Chloride (Min)
1,450mg
Sulfur (Min)
2,800mg
Copper (Min)
13mg
Iron (Min)
300mg
Manganese (Min)
130mg
Silicon (Min)
2,000mg
Zinc (Min)
122mg
Cobalt (Min)
0.6mg
Chromium (Min)
0.3mg
Selenium (Min)
0.8mg
Iodine (Min)
0.5mg
Vitamin A (Min)
5,000IU
Vitamin D (Min)
1,500IU
Vitamin E (Min)
620IU
Folic Acid (Min)
7.5mg
Thiamin (Min)
6mg
Riboflavin (Min)
10mg
Niacin (Min)
25mg
Choline (Min)
100mg
Pyridoxine (Min)
20mg
Pantothenic Acid (Min)
48mg
Biotin (Min)
2.5mg
Cyanocobalamin (Min)
0.03mg
"Puffin is an OTT TB that had raced until he was 6 years old. So when I fell in love with him, I turned to my veterinarian and asked for his best advice on how I could help make his forever home the very best I could for a long healthy life in overall health and joint support. His answer was without hesitation Platinum Performance CJ. Thank you PP for helping Puffin stay healthy and strong every day! I love his energy."
Joyce W. Platinum Performance Client since 2009
---
"Dugan gives 100% every time we run barrels. It wasn't until my vet recommended and I started using Platinum Performance CJ, that Dugan began to really shine! He felt better, looked better and performed better. He went from running 2D/3D times on the barrel pattern to placing in the top 5 and running 1D times now solidly at some big races. Thank you for a great product! I will use Platinum products faithfully from now on!"
Gabby N. Platinum Performance Client since 2012
---
"Senna is my 17-year-old Belgian Warmblood gelding. Senna, who has been competing as a show jumper since age 4, isn't a spring chicken anymore but his Platinum products keep him pretty close to one. When it's grain time, Senna paws anxiously waiting for his steamy bowl of bran mash, Platinum CJ and his other favorite Platinum products! He loves the apple flavored CJ so much, he's even eaten it plain! Keep up the good work and life changing products!"
Brooke B. Platinum Performance Client since 2011
---
"We have a 4 yr old quarter horse trained for cutting who fractured his hock. We were concerned about his cutting career ending. However, our vet recommended we put him on Platinum Performance CJ as a part of his daily regiment. We followed our vet's instructions and put him on Platinum Performance CJ. 4 months later, he is back to cutting, working better than he ever has. We believe it is because of not only the good care we received from our vet, but alot due to Platinum Performance CJ. We believe in this product and have put all of our cutting horses on it."
Kelly S. Platinum Performance Client since 2007
---
"Platinum CJ keeps Woody at his prime in the demanding sport of tie-down roping. Practicing 5 days a week and competing in college, amateur and pro rodeos that often require hours of travel, puts a lot of stress on the health and joints of the competitive rope horse. Platinum Performance CJ keeps Woody looking glossy and sound with a strong immune system allowing him to compete at a professional level."
Colton F. Platinum Performance Client since 2012
---
Kory loves endurance. Ears forward and down the trail he goes. Often riding over rugged and uneven terrain, I want the best for his joints. I have used Platinum Performance CJ on other endurance athletes with great success. Kory currently has a little over 1000 competitive miles and is at the top of his division. Preventative care, proper conditioning and Platinum Performance CJ will keep him at the top of his game.
Lisa S. Platinum Performance Client since 2013
Email

Telephone

(800) 553-2400 Toll Free

6 a.m. - 5 p.m. (Pacific) Monday-Friday
6 a.m. - 1 p.m. (Pacific) Saturday

Platinum Promise

You have our word.
100% guarantee on all of our products.